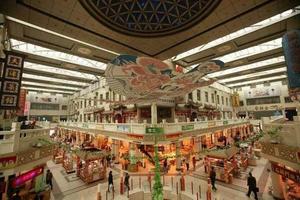 Nanshi Food Street is about 3.5kms away from theMuseum, located in the center of Nanshi, an old shopping area.
Nanshi Food Street covers 25,000 square meters. Like a palace, the street permeates a rich folk style and breathes an air of solemnity. Delicacies fromall over the country are available here, for example, you can taste dishes with flavors of Sichuan, Shandong, Guangdong, Hunan, and Jiangsu. You can also enjoy many kinds of local snacks, in addition to food of Russian, Italian, German,and English decent. Recently the street has become well-known as the biggest food emporium in China, catering for both popular and specialty foods.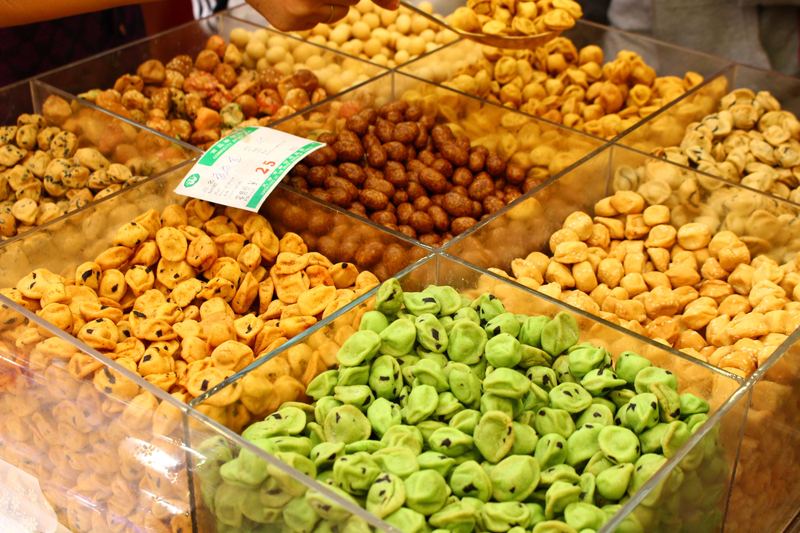 Tianjin Nanshi Food Street was built in 1984 and opened in early 1985. It located in the bustling downtown business district of NanCheng. Connect the Peace Road Commercial Street in the east, and NanCheng Hotel Street and Clothing Street in the west. The ancient culture street and drum tower are located beside one road in the north. Tianjin Food Street is popular attraction isinclusive of shopping, tourism, entertainment..etc, It's the largest food and beverage concentration in China. It was named one of the ten must-see scenes of Jinmenby municipal government in 1989.