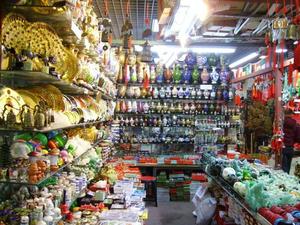 The Silk Market (also known as Silk Street, or "Xiushui" in Chinese). The old Silk Market opened around 30 years ago but was demolished on the basis of it being a health and safety hazard, as well asthe prolific selling of counterfeit goods at low prices. On March 9 2005, anewly built Silk Market was opened on the same site. The government, incooperation with famous fashion labels, has restricted the sale of counterfeitdesigner brands at the Silk Market although it is still possible to find some fake designer goods, such as Burberry and Louis Vuitton.

The most specialized goods in the Silk Market are Chinese silks (hence the name). The Chinese silk products in themarket are cheap and of a decent quality. Another feature, especially of thenew Silk Market, are a variety of other Chinese handicrafts, which help toattract tourists. There are also lots of cashmere garments, down jackets, leather goods, shoes, hats, watches and some handicrafts and trinkets. The market is also well-served by cafes and restaurants, and Lavazza Coffee. Today there are over 1,700 vendors and on a weekend can attract as many as 60,000 shoppers!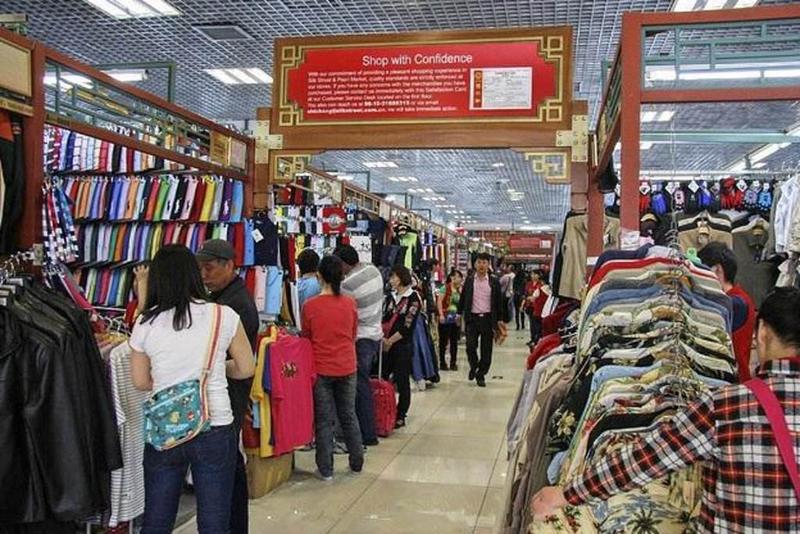 The Silk Market also gives visitors a chance to try out their bargaining skills, as prices for the vast majority of products are not fixed. If you are well versed in the art of haggling you canfind some real bargains, though if you are too soft-hearted you may be taken for a ride. A good piece of advice is to know how much you want to spend and don't be afraid to walk away! If you are a novice in the art of bargaining or don't enjoy the confrontation, you may be better off bringing a Chinese friend with you or alternatively join one of our tours so our guides can help you out!
Over the past few years, hundreds of worldleaders and international celebrities have visited the Silk Market and bought lots of products. The Silk Market has become a popular and renowned destination for shopping and tourism in Beijing.
Tours with Silk Market included:
Beijing two days package tour with Tianjin Cruise Port transfers
Beijing Four Days Package Tour with Tianjin Cruise Port transfers
Beijing Tianjin Five Days Package Tour with Tianjin Cruise Port transfers