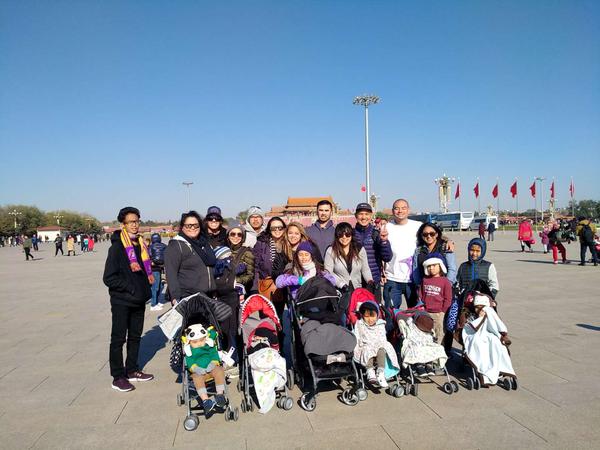 Tiananmen Square
Tiananmen Square, also known as Tian'an Men Square is the world's largest city square, encompassing 44 hectares (108.7acres).

Mutianyu Great Wall
Great wall, symbolizing China's ancient civilization, plays an important role in connecting peoples between Chinese and foreign visitors

Forbidden City
The Palace Museum, known as the Forbidden City in the West, or Gugong in Chinese, was the residence of the emperors of the Ming and Qing Dynasties (1368-1911).

Summer Palace
The Summer Palace is Beijing's grandest imperial garden and a UNESCO World Heritage Site


Temple of Heaven
The Temple of Heaven is a complex of Taoist buildings situated in the southeastern part of central Beijing, in Xuanwu District.

Ming Tombs
The Ming Dynasty Tombs are located some 50 kilometers due north of urban Beijing at a specially selected site.

Hutongs
Hutongs are narrow alleys flanked by traditional courtyard housing unique to Beijing.

Beijing Zoo
The Beijing Zoo mainly exhibits wild and rare animals of China. The Giant Pandas are amongst the most popular exhibits, but other popular exhibits include the Sichuan golden snub-nosed monkey, siberian tigers and so on.

Lama Temple
The Yonghe Templeis a temple and monastery of the Geluk School of Tibetan Buddhism located in the northeastern part of Beijing. It is one of the largest and most important Tibetan Buddhist monasteries in the world.

Bird's Nest & Water Cube‍ (Olympic Village)
The National Stadium and the National Aquatics Centre, or the Bird's Nest and the Water Cube, are to landmark buildings used for the Beijing 2008 Summer Olympics.