It's reported that Beijing Capital International Airport will carry out the policy of 72-hour free-stay visa for the foreign travelers (45 countries) from Jan 1, 2013, as long as they have a third country visa and air-tickets.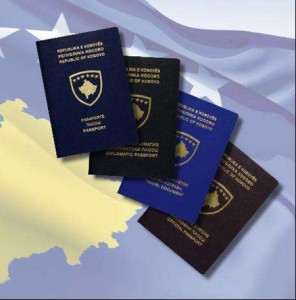 At present, the Beijing capital airport has already repeatedly discussed with the Frontier, the Customs and the Inspection and other departments to optimize the transit process of 72-hour free-visa entry. Meanwhile, airport also sets up significant guiding logos, and deploys more staffs in the field to guide the passengers to apply for 72-hour free-visa entry and help the passengers pass through the customs as soon as possible.It's estimated that the international passengers at Beijing capital airport will reach to 1.28 million people in 2015 after the implementation of the policy. Among them, the number of transit travelers will reach to 640,000 people. The ascension of the number of arrivals can not only increase the urban consumption from the tourists, but also ease the pressure of employment, which will add a lot of job opportunities directly and indirectly each year.


In order to improve the facilities of transits, the capital airport opens up the exclusive service areas for transit tourists, where providing water and free reading services. And it also offers cell phone rental, foreign currency exchange, car rental, tour service, luggage storage and other exclusive services. In transportation, the capital airport opens up special parking stations for bus tour and special positions for standing to insure passengers' travel in a wide range.
The capital airport will also strengthen the design of travel products, combine with professional tourism enterprises to make personalized tours such the layover tours to the Great Wall, the Forbidden City, Summer Palace, etc, and open up special gift shops at the terminal, providing the most distinctive souvenir shops in Beijing.


The partial foreign country list that apply for 72-hour free-entry visa are as follow:
24 European countries with pacts of Schengen Visas: Austria, Belgium, the Czech Republic, Denmark, Estonia, Finland, France, Germany, Greece, Hungary, Iceland, Italy, Latvia, Lithuania, Luxembourg, Malta, Netherlands, Poland, Portugal, Slovakia, Slovenia, Spain, Sweden, Switzerland.
7 Other European countries: Russia, England, Ireland, Cyprus, Bulgaria, Romania, Ukraine.
6 American countries: the United States, Canada, Brazil, Mexico, Argentina, Chile.
2 Oceania countries: Australia, New Zealand.
6 Asian countries: South Korea, Japan, Singapore, Brunei, the United Arab Emirates, Qatar.