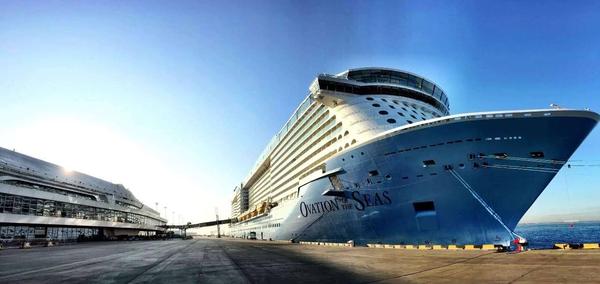 A large number of travelers disembark from the cruise ship (such as Diamond Princess, Azamara Quest, SS Volendam etc.) at Tianjin International Cruise Home Port in Tianjin and would like to visit mystery, modern and fantastic Beijing. Considering these travelers' needs, our work group tailor-made several tour itineraries as below, hope you may find one to fit your tour wishes. If not, please let us know what your preference is, we may customize one based on your requirement shortly!
About Tianjin International Cruise Home Port
---
Located in Tianjin, Tianjin Xingang Port China is the largest man-made harbour in China. It is an important traffic hub of water transport for Beijing and Northeast China areas, and also it is the intersection of Chinese 3 main railways including Beijing to Harbin, Beijing to Shanghai and Beijing to Tianjin railways.
Tianjin International Cruise Home Port to Beijing
Tianjin Port is an important stop in China for cruise tour. Most often travelers will choose take cruise tour stopping at Xingang and from Xingang to travel Beijing and other China cities.
Distance from Xingang to Beijing: about 170km
Drive from Xingang to Beijing: 2.5 hours
Xingang Beijing Transfer

Car Type: VW-Passat
For 1-2 passengers
Vehicle Year: 2018
Car Type: Buick GL8
For 3-5 passengers
Vehicle Year: 2016
Car Type: Toyota Hiace
For 6-10 passengers
Vehicle Year: 2016

Beijing city area and Xingang Port transfer
VW-Passat
USD $160
Buick GL8
USD $230
Toyota Hiace
USD $240
Toyota Coaster
USD $285

Check here for more Xingang Port transfer

Beijing Tours from Xingang Port
---
TJT-01 Mutianyu Great Wall tour from Tianjin Cruise Port
Beijing One Day Tour from Xingang Port
Price: From US $105
TJT-02 Beijing hightlight city tour with Tianjin cruise port transfers
Beijing One Day City Tour from Xingang Port
Price: From US $75
TJT-04 Beijing two days package tour with Tianjin Cruise Port transfers
Xingang port-Mutianyu Great Wall-Tiananmen Square, Forbidden city, silk market-Xingang port
Price: From US $175